According to Mouood, quoting by JP:
Israel was involved in Soleimani assassination, ex-IDF intel chief says
This is the first time a top Israeli official has confirmed a role in the operation in 2020 to assassinate Iran's top commander Qasem Soleimani.
By ANNA AHRONHEIM
DECEMBER 20, 2021
Iranians burn U.S and Israeli flags as they gather to mourn General Qassem Soleimani, head of the elite Quds Force, who was killed in an air strike at Baghdad airport, in Tehran, Iran January 4, 2020
Israel played a role in the assassination of Iran's Commander of the Islamic Revolution Guards Corps (IRGC) Quds Force Maj.-Gen. Qasem Soleimani in January last year, the former head of the IDF's Military Intelligence has confirmed.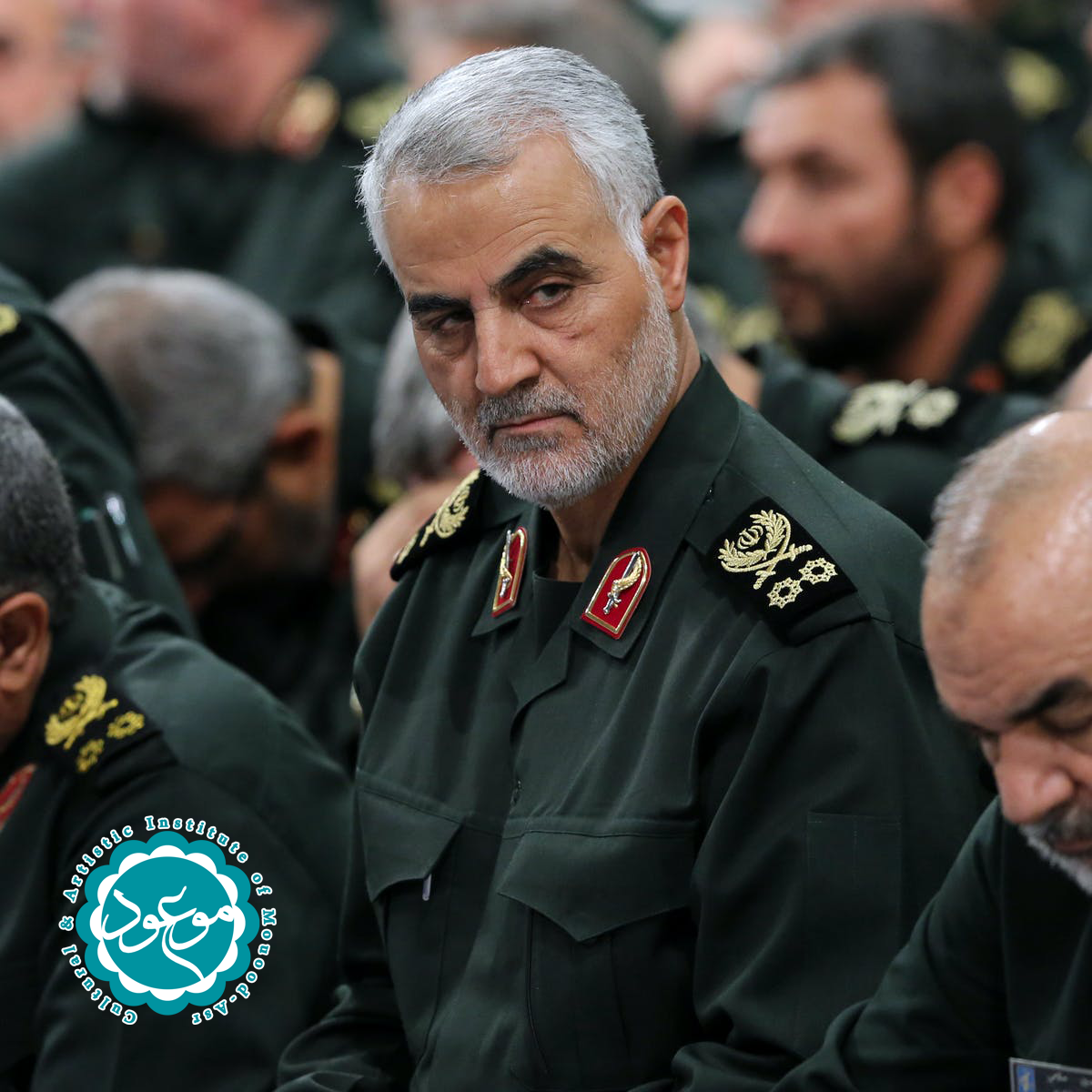 "Soleimani's assassination is an achievement, since our main enemy, in my eyes, are the Iranians," Maj.-Gen. Tamir Hayman said in an interview with Malam magazine which is published by the Israeli Intelligence Heritage and Commemoration Center.
Soleimani, who was killed in a targeted assassination by the United States last January, was in charge of Iran's regional aspirations and had been busy establishing a land bridge spanning from Tehran to the Mediterranean Seas as well as Iranian influence in Yemen.
He was one of the most prominent and influential military figures in Iran and under his command, thousands of Shi'ite militia fighters and weaponry were deployed around the region including along Israel's northern border.
It is believed that Iran's aspirations for regional hegemony are of paramount importance for the regime, using its nuclear program to deter Western countries from acting against it.
In the interview, Hayman said that "we thwarted a lot of ways they tried to smuggle weapons and money, and the headline of all of this is stopping the Iranians from entrenching themselves in Syria."
Though Israel had been rumored to have shared intelligence regarding Soleimani's location to the US for the targeted killing, it was the first time a top Israeli military officer confirmed Israel's role in the operation.
IDF officials consistently remained mum on the strike, only to say that the killing was a stabilizing event in the region for the near future that would provide Israel with a window of opportunity to increase its operations against Iranian entrenchment.
In May it was reported that Israel had shared three of his cellphone numbers with the US hours before the drone strike at Baghdad's airport. The report, citing US military and intelligence officials, said that Soleimani had switched cellphones three times in the six hours before his flight from Damascus but Israel had been tracing his location from Tel Aviv alongside US Joint Special Operations Command liaisons.
Hayman, who finished his term in October said that Soleimani's killing was one of "two significant and important assassinations [that] can be noted in my term."
The other, he said, was the assassination of Islamic Jihad leader Baha abu al-Ata in the Gaza Strip in 2019 in Operation Black Belt.
Israel said that the operation was launched to stop Ata, who was in the midst of planning a series of attacks against Israeli civilians and IDF troops, including preparations for sniper and kidnapping attacks, armed drone attacks and rocket fire throughout Israel.
The targeted killing of Ata, described by IDF Chief of Staff Lt.-Gen. Aviv Kohavi as a "living ticking bomb," led PIJ to launch hundreds of rockets towards Israeli communities.