Occidentalogy: What are the exterior and interior nature of the Western continent?
The appearance of the West is attractive, colorful, proud, and civilized. It believes in human rights, supports freedom of speech, and is far from poverty, with dozens of other positive features. But the interior of the West is full of violence, oppression, dictatorship, class gap, and dozens of other hateful features.
Fars news; Note – Mehdi Fadaeli : Imagine a society where, under the police support, the Torah and the Bible are set on fire repeatedly, and the Refugees face different treatment based on their skin color; The class gap is rampant in it., for the birthday of its 90-year-old queen astronomical expenses spent, no one has the right to say and write anything against sectarian oppression and violence (such as Zionism) against any nation's right, and do dozens of other behaviors contrary to freedom and human rights, and of course, be against the Western countries.
How does the West deal with such a society and country?
Dozens of UN statements and resolutions against such a society will be approved, hundreds of associations and syndicates defending freedom and Human Rights declare a crime against it, and various radio and television networks are making programs to destroy it. Adding that Hollywood comes to support the issues and so on.
Today, Western countries have all or most of the same behaviors and characteristics, but no one takes a position against the other and expresses opposition, ever.
 For the umpteenth time, Rasmus Paludan set fire to the Holy Quran in front of the Muslim area under the support of the Swedish police! But while he had the right to insult the holy books of Muslims in this way, the Muslims who jumped into the river to stop the burning of the Quran by crossing the river were arrested by the police.
The root of all these double behaviors, which are emerging in all fields, should be sought in the self-centeredness of the West.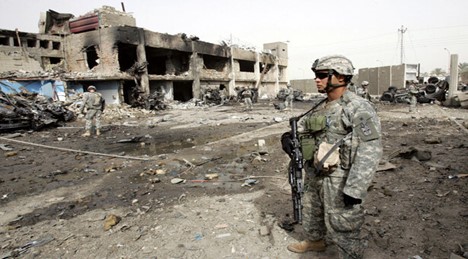 Europe considers itself the center of the world and has a contemptuous view of the whole world. Europe's self-centered view is also evident in geographical divisions; The Far East and the Middle East are defined based on this view!
According to some documents, Europe has even gone beyond this, and on the maps, the continent of Europe map scale is more than its actual size.
The West has an appearance and an interior. The West appearance is attractive, colorful, proud, and civilized. It believes in Human Rights and supports freedom of speech. It is far from poverty and has some other positive features. In reality, the interior of Western countries is full of violence, oppression, dictatorship, class gap, and violation of Human Rights. restriction of freedom of speech, and dozens of other hateful features.