Mouood: The Times of Israel claimed: Zionist regime worries about asylum and migration of Haridi Jews to Iran / Lev Tahor Jews to enter Iran will be an important diplomatic event.
An Israeli newspaper claimed in a report that the Haridi Jews' attempt to seek refuge in Iran would be a major diplomatic victory for Tehran, which has caused great concern to Zionist officials.

"As members of the Lev Tahor sect seek to leave Guatemala for Iraq and are apparently on their way to the Islamic Republic, their relatives have called for Israeli and US intervention," as MashreghNews Political Service reported.

Dear readers, what you study below is merely a selection of the reports and articles mentioned. The content and claims made in this report are published solely to analyze the approaches and views of Western thinkers, and any possible claims and inductions of these articles are never approved by us.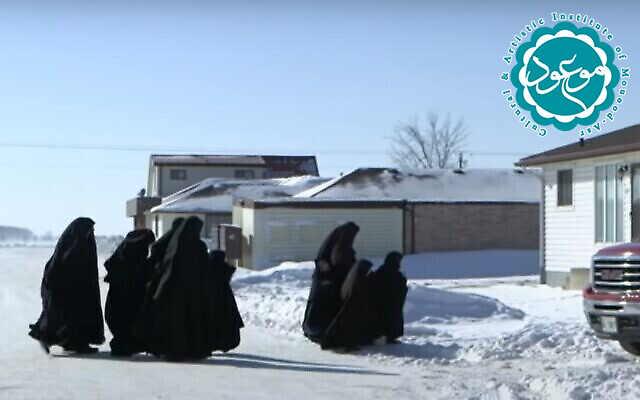 Who are Lev Tahor and what are their beliefs?
The Jews of Lev Tahor – meaning the pure heart – are one of the orthodox Jewish denominations (Haredi or Hardy Jews) that have remained more faithful to the teachings and traditions of Judaism and the Torah than any other Jewish denomination and are therefore persecuted by the Zionists and their lobbies from Jordan to Canada and the Occupied Territories, the Jewish community is being severely challenged, and social institutions are trying to prevent the group from transferring their beliefs to a new generation by conducting the group's children to orphanages.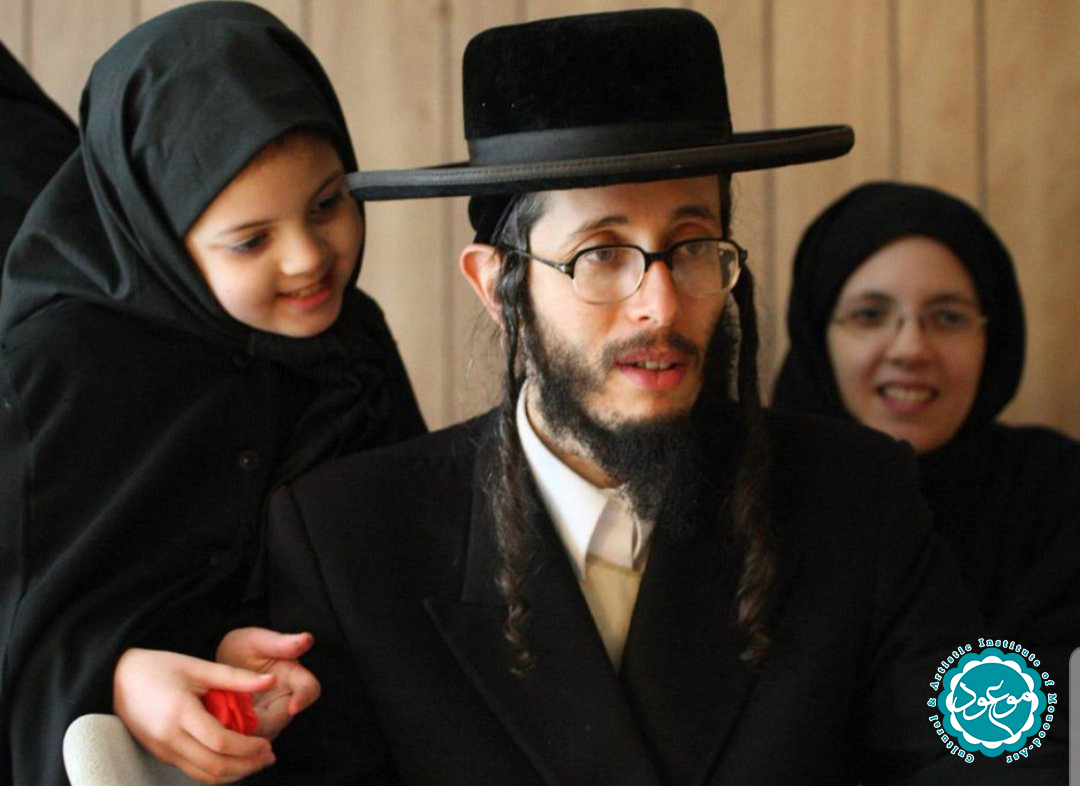 According to Meyer Rosner, one of Canada's most prominent Lev Tahor leaders, extremist Zionists have named the group "Jewish Taliban" because of their special beliefs, including women clothing, and adherence to other Torah traditions and teachings. Various members of this sect are arrested or expelled from their homes.
In the Lev Tahor sect, girls and boys are educated separately during adolescence, and it is customary for girls to marry during the transition period from adolescence to youth. It is obligatory for women to wear socks, and their traditional hijab is a chador-like covering that covers the feet. The Jews of Lev Tahor have very cohesive families and sincere family relationships, and the multiplicity of children in the families of this sect is very evident.
Unfounded accusations against the Lev Tahor sect
The members of this sect are accused of forcing girls to marry early, but "Rabbi Shlomo Helbrans", the founder of this sect, says; "we tell all our relatives that if they are not 100% satisfied, they would be free to separate from us, also the girls will marry at this age and there is no compulsion, beside that no girl gets married before the age of 16 which is completely legal". According to this sect of Jews, the establishment of a Jewish state by occupation and by force of arms is contrary to the teachings of the Torah and will prevent the appearance of the Savior (Messiah) of the End times.
Members of the sect in Israel have been repeatedly persecuted and detained by the regime police for child abuse and corporal punishment. Various pressures on members of the sect forced large numbers of them to immigrate to Canada and then to Guatemala in 2005. Other groups of these Jews are present in the United States and Jordan and face similar problems permanently.
Lev Tahor Jews political asylum application from Iran
Times of Israel claimed: "Last week, it was reported that Israel and the United States were trying to prevent members of an extremist orthodox sect from migrating to Iran because it feared that Tehran would use them as a bargaining chip."
Members of the Lev Tahor group, an anti-Zionist group, applied for political asylum in Iran during 2018. Documents presented in a US federal court in 2019 showed that the leaders of this Hasidi sect had applied for asylum in Iran and had pledged allegiance to Supreme Leader Ayatollah Ali Khamenei.
According to the Yedioth Ahronoth news website, after seeing dozens of family members of the aforementioned group at Guatemala airport, apparently planning to travel to the Iraqi-Iranian border region, there were concerns that hundreds of members of the group, mostly based in Guatemala, are trying to move to Iran probably.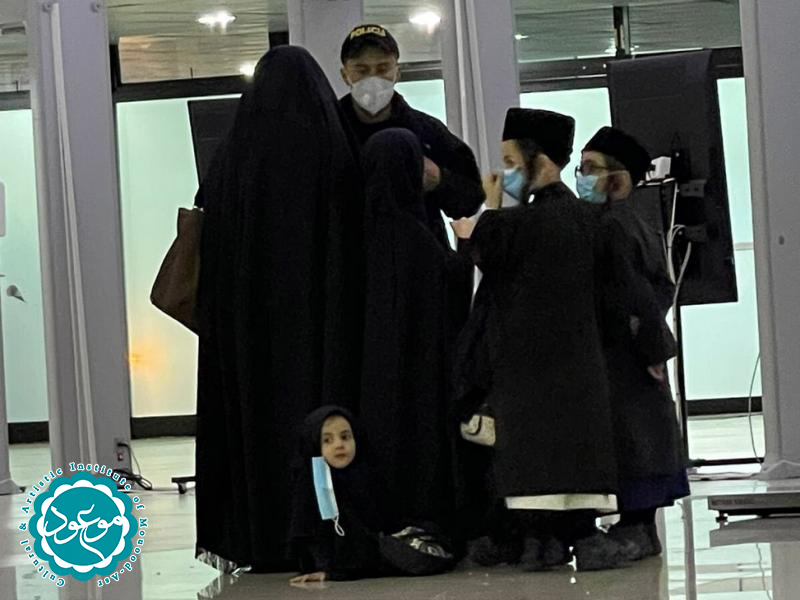 Lev Tahor Jews Immigration to Iran will be a major political and security event
Relatives of members of the cult and human rights groups have told the governments of Israel, the United States and Guatemala that they are worried that the Lev Tahor cult's entry into Iran could be a "major diplomatic event," but according to a news source, those states have delayed taking appropriate action.
Relatives of members of the Israeli sect have contacted the Ministry of Foreign Affairs and the Ministry of Justice, urging them to contact their Guatemalan counterparts immediately to prevent the families from leaving. Relatives of American members of the group have made similar requests to the State Department. "Reaching the border between Iran and Kurdistan could mark a major political and security event," the relatives apparently said.
"Shallot exchange is nothing more than a child's play," they also said. It is referred to an agreement between Israel and Hamas in which 1,027 Palestinian convicts were exchanged in 2011 for an Israeli soldier named Gilad Shalit. Shalit had been in captivity since 2006.
Travel of some members of the Haridians to Iraq and Iran
According to airport officials, at the request of US officials in recent days, Guatemalan authorities have apparently arrested a number of the cult members who were US citizens and intended to travel to Iran. According to the report, the sect originally intended to go to the Erbil region of Iraq, which is located on the border with Iran, and they believe that it is the ancient city of Babylon mentioned in the Bible.
The first group has already traveled to the region, and a number of other members are now trying to fly from Guatemala, or first to Mexico and El Salvador, and from there to the Middle East.
According to the online publication Yeshiva Word News, which for the first time revealed the sect's attempt to go to Iran in recent weeks, one of the people who has already traveled to Iraq is Yusuf Hanukh Helbrans, who is apparently a relative of the sect's founder. He was reportedly accompanied by Amram Moshe, Youssef Razner and April Goldman.
Persecution of Lev Tahor Jews in a Guatemalan camp
The father of an Israeli member of the sect, referred to simply as "R", told the Yedioth Ahronoth website that he was deeply concerned for the safety of his family. "I am deeply concerned for the lives of my daughter and grandchildren," he said. They are more and more at risk every moment. He said his grandchildren live in a camp in Guatemala, but complain of pain in their bodies. "I really do not know what is going on in the Guatemalan camp," he added.
My daughter used to say that they give them bread, pumpkin seeds, and fruit. They do not have any access to red meat, poultry, and fish, but my daughter said they are also given vitamin pills. We told her she should not take the pills at all, but I do not know whether she listened to us or not. "She is convinced that she is on the right path and that this path will lead to the emergence of the promised savior."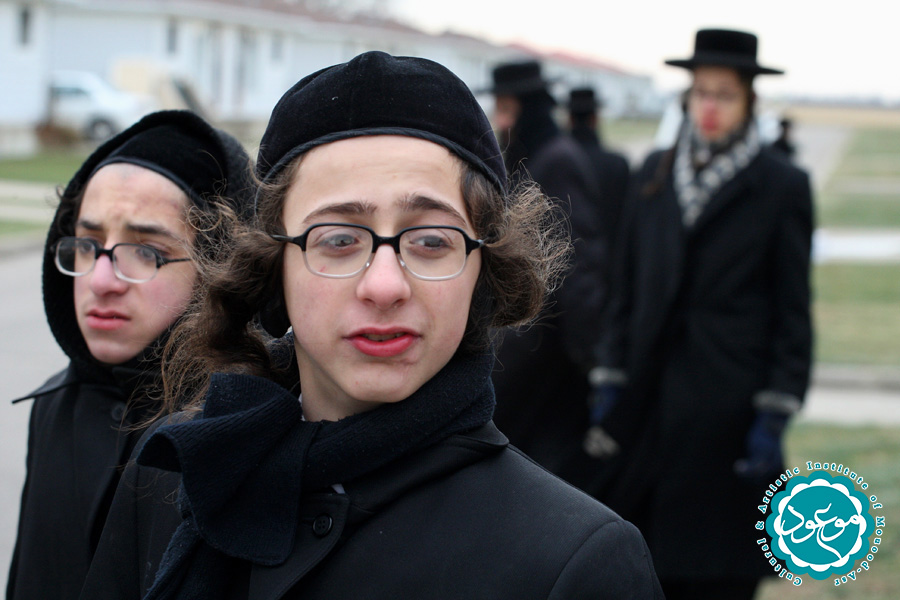 An informed source told the Israel Times that in recent weeks, members of several small groups of "Lev Tahor" have left Guatemala for the Middle East and are trying to enter Iran through the Iraqi Kurdish border. Efforts by officials and detectives hired by the human rights group have so far delayed the cult itinerary temporarily. Also, some members have been denied entry to Guatemala airport by not accepting their passports
It should be noted that Lev Tahor is just one of the Jewish anti-Zionist groups that is being persecuted from all over the world for opposing the occupation and adhering to the traditions and teachings of the Torah. This sect will not give up on its efforts. The Lev Tahor sect was founded in the 1980s by Rabbi Shlomo Helbrans in Jerusalem. The group fled to Canada and then to Guatemala in 2014 after being charged with unsubstantiated allegations of child abuse and forced marriage by Canadian authorities.