Disasters in all forms — natural, man-made, and complex emergencies and refugee crises — delivered an unprecedently turbulent blow to the world in 2020.
"2020 was a challenging one for all of us, individually and corporately," says Erica Van Deren, a senior program manager for World Vision humanitarian and emergency affairs.
Below, you can read a summary report on this issue.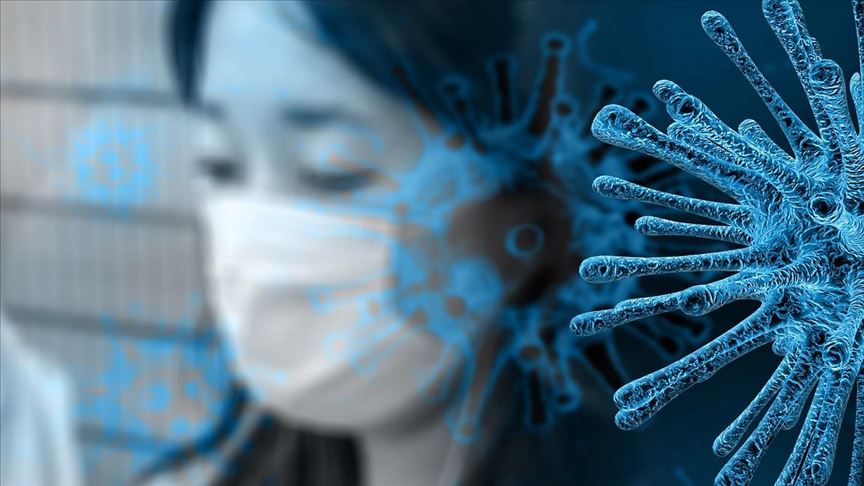 The COVID-19 pandemic
As of December 9, worldwide COVID-19 cases have surpassed 68 million, and more than 1.5 million people have died. The United States has the most cases globally with over 15 million.

Locust swarms and hunger in Africa
Swarms of desert locusts, the most destructive migratory pest in the world, are devouring large swaths of crops and grasses meant for people and livestock in Eastern Africa.
It's the worst infestation in decades in parts of Djibouti, Ethiopia, Eritrea, Kenya, Somalia, Sudan, and Uganda. And it's also affecting crops in nearby South Sudan and Yemen. The locusts are threatening food security throughout Africa, where 51.2% of people face moderate or severe acute food insecurity, according to the United Nations Food and Agriculture Organization.
Facing the worst locust outbreak in over 25 years, Somalia declared a national emergency. Many communities are still recovering from the prolonged drought from 2017, followed by severe flooding in 2019, and food security's deteriorating.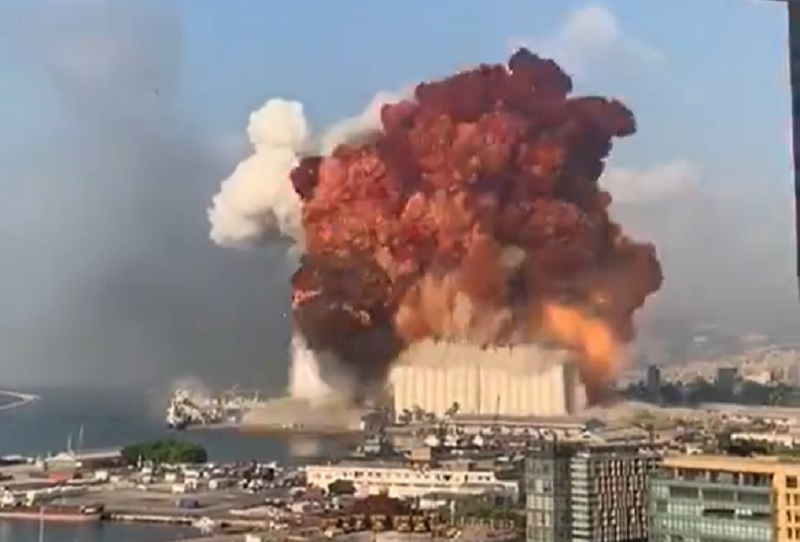 Beirut, Lebanon, port explosion
On August 4, an explosion at Beirut's port, fueled by 2,750 tons of abandoned ammonium nitrate, was one of the largest non-nuclear accidental blasts ever. At least 190 people died, and 6,000 others were injured.
The blast immediately displaced more than 300,000 people. Families sought temporary shelter with relatives and friends or in schools or other community buildings. World Vision immediately responded to the explosion by conducting door-to-door assessments and distributing food parcels, Hygiene Kits, and disinfecting kits — all while raising awareness about COVID-19.
The blast compounds the existing situation in Lebanon, a nation suffering from the burden of an economic crisis, an influx of refugees, and the COVID-19 pandemic.
"The people of Lebanon have suffered enough," says Rami Shamma, World Vision's field operations director for Lebanon. "They are strong, but they need the world's support to survive this tragedy."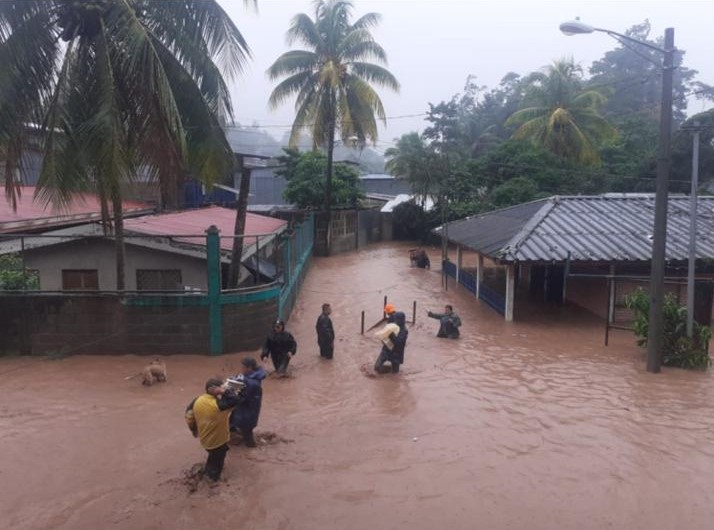 Hurricanes Eta and Iota
A record-breaking Atlantic hurricane season unleashed storms like no other. In November, our emergency response teams raced against time to prepare communities in Honduras, Nicaragua, Guatemala, and El Salvador for Hurricanes Eta and Iota.
Hurricane Eta made landfall in Nicaragua as a Category 4 on November 3. Hurricane Iota then struck — about 15 miles south of Eta — as a Category 4 storm on November 16.
The storms packed powerful winds, gusting more than 140 miles per hour and causing heavy rains, flooding, and mudslides. Hundreds died and many more remain missing.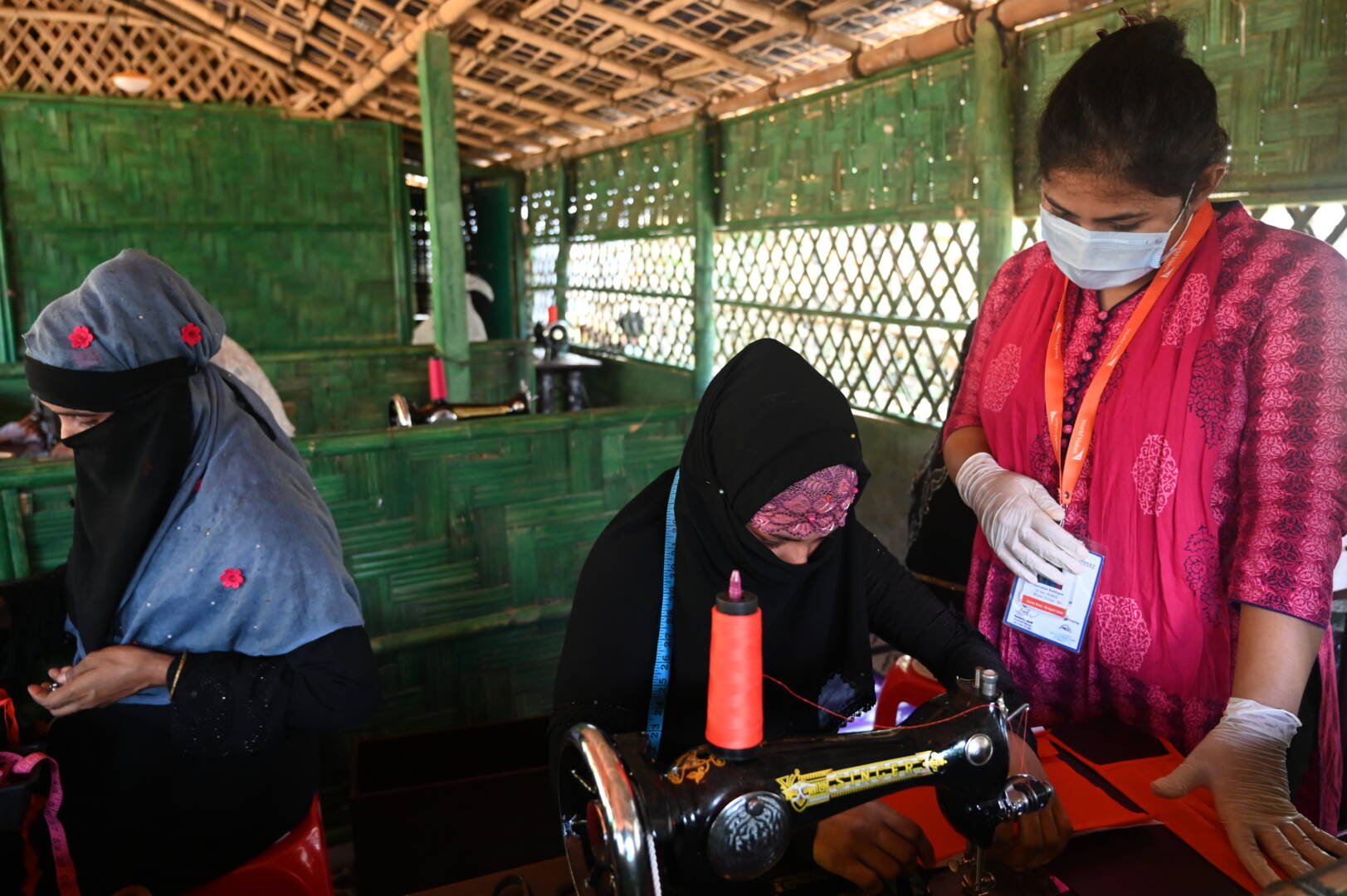 Rohingya refugee crisis
After mass atrocities in Myanmar forced them to flee for their lives, more than 860,000 Rohingya — more than half of whom are children — are still living in limbo in the world's largest refugee camp, Cox's Bazar in Bangladesh.
"The Rohingya are resilient, courageous survivors, but refugee parents here are afraid," says Fredrick Christopher, World Vision's response director in Bangladesh. "They see their children growing up in the camps without the quality education they will need to build a new life back home in Myanmar one day, or the life skills to cope with daily hardship in the camp. They are quickly becoming a lost generation."
COVID-19 precautions and restrictions in the camps — although needed — are amplifying the extreme protection risks that Rohingya children routinely face, such as physical and sexual violence, exploitation and abuse, child marriage, child labor, and gender-based violence.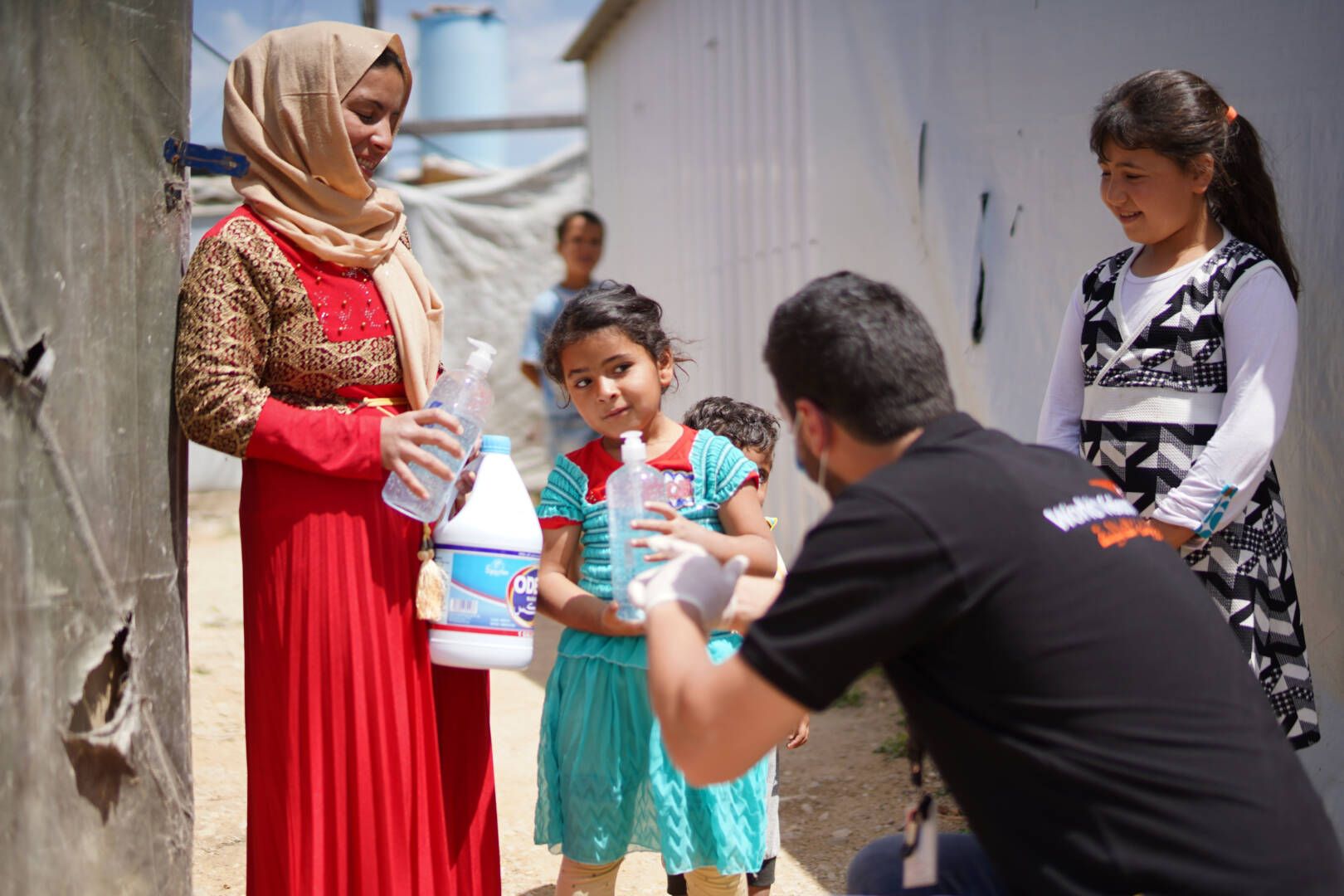 Syria civil war and refugee crisis
Syria's one of the most dangerous places in the world to be a child: Nearly 5 million children were born into war since the escalation of violence started there nearly a decade ago. As the Syrian refugee crisis is now in its 10th year, millions of children are experiencing a second decade of life immersed in war, violence, and displacement. At least 1 million children have been born as refugees in neighboring countries.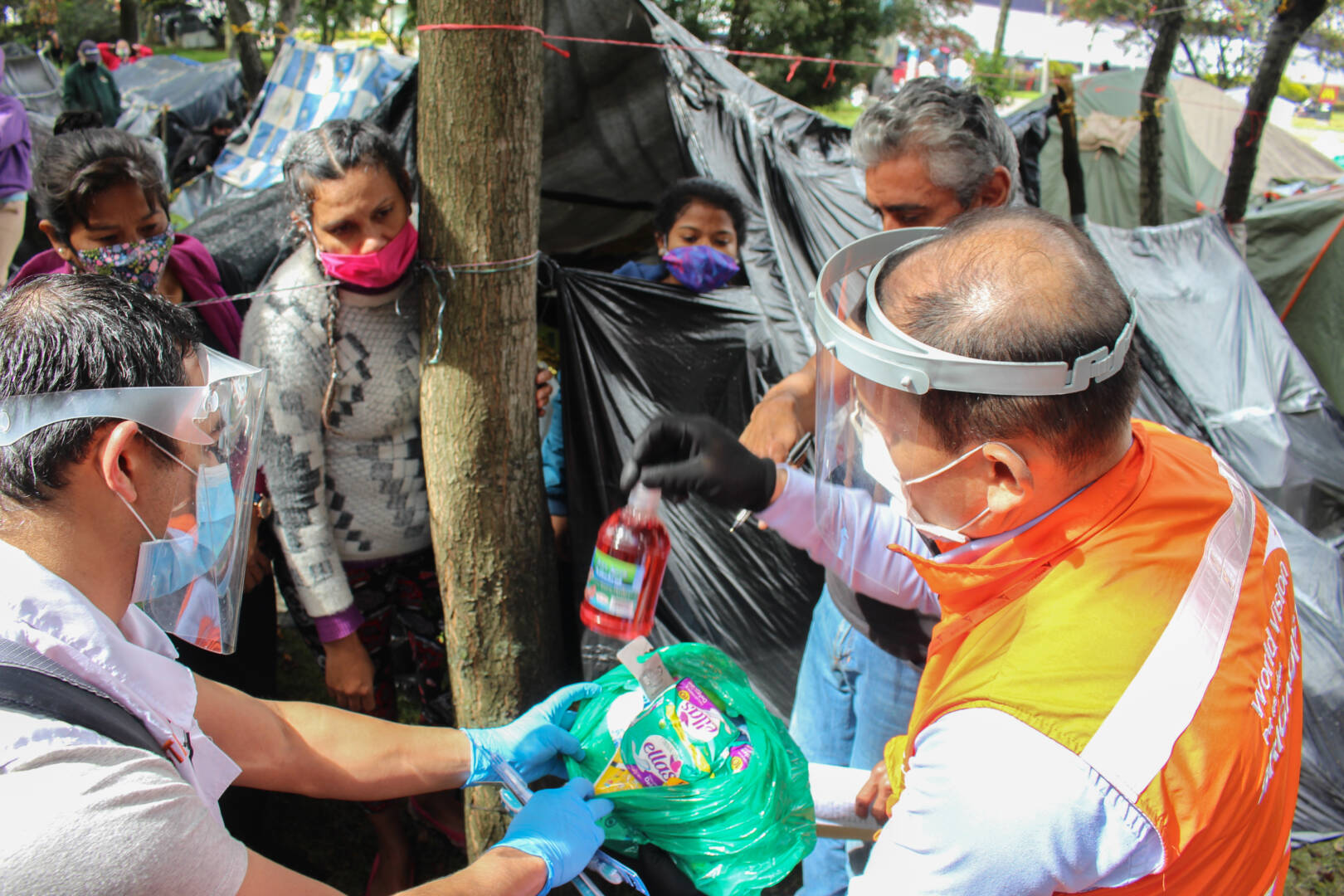 Venezuelan refugee and migrant crisis
Venezuela's one of the most unstable and violent countries in the world. The country's turmoil has forced more than 5.4 million people to flee the county seeking better living conditions, separating at least a million children from their parents.
The largest migration from Latin America is fueled by Venezuela's collapsed economy, hyperinflation, food and medicine scarcities, and educational shortages stemming from years of political unrest. At least 94% of the population lives in poverty, and about 30% are unable to get enough nutritious food. In 2020, an estimated 766,000 people migrated to Colombia, more than 477,000 to Peru, 472,827 to Chile, 178,246 to Ecuador, and 148,782 to Brazil, according to data from the U.N. High Commission for Refugees.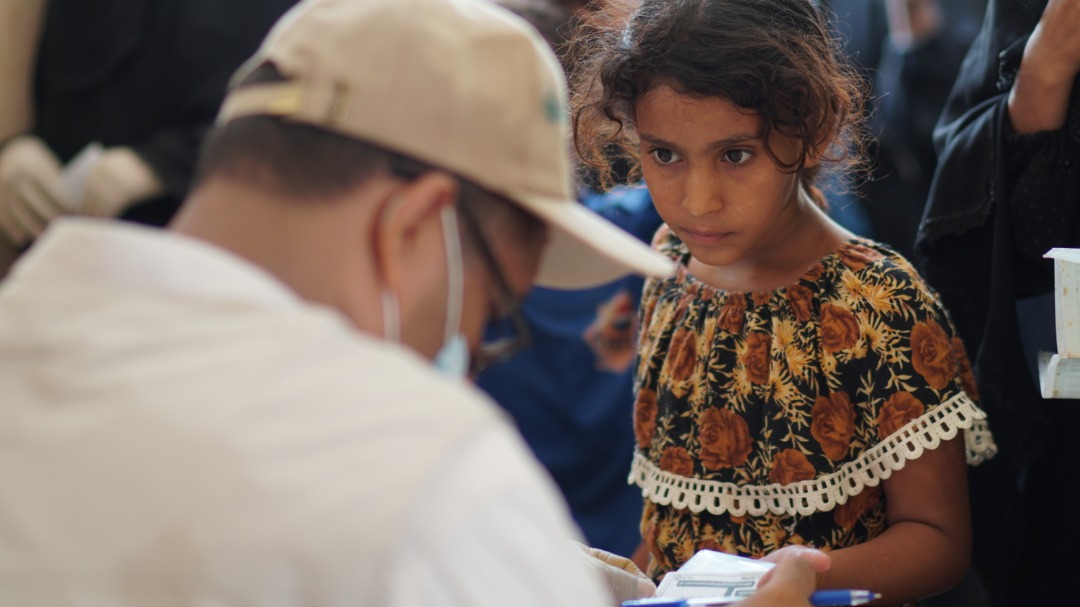 Yemen civil war and food crisis
Civil war has besieged Yemen. Four years of civil conflict and the resulting food crisis has created a massive humanitarian emergency. More than 22 million people — three-quarters of the country's population — need life-saving aid.
In Yemen, the economy has collapsed, and food prices have skyrocketed. The conflict has killed more than 233,000 people, including 12,000 civilians, and displaced more than 3 million.
In the past year, 380,000 people contracted cholera because half of the population lacks regular access to safe water and basic hygiene. People in the worst-affected areas have been starving to death because of near-famine conditions. And 1.8 million children are suffering from malnutrition, including 400,000 on the very edge of life.