According to Mouood, quoting by the Surin Center for Strategic Studies, Spectator World wrote in a new note by Daniel Deptreis:
Biden is following the same path as Trump's foreign policy
In its latest issue, Spectator World, examining the cases of China, Iran and Venezuela, looks at the fact that the Biden administration has followed the same path of Trump's foreign policy over the past ten months.
When Trump signed a trade deal with China in 2020 after years of tariff increases, then-presidential candidate Joe Biden slammed the deal. "China is the big winner of Trump's 'unilateral' trade deal with Beijing," Biden said after the deal was finalized.
He was not alone, and many business experts at the time believed that the purchase targets for Beijing were highly unrealistic. Certainly, China's adherence to that agreement was not real. According to the Peterson Institute for International Economics, China has gone almost 70 percent of the way in the remaining two months.
Despite Biden's earlier remarks about the deal, he refused to abandon it altogether and did not say whether the tariffs led to the deal. Although US Trade Representative Katherine Tai said this week that some exceptions may apply to companies that have struggled with production and sales, $ 325 billion in tariffs will still apply to Chinese goods in the near future. This is far from what Biden was talking about in 2019, and he saw the increase in tariffs as driving up American consumer spending.
This is not the first time that Biden has remained loyal to the previous government, contrary to many people's beliefs. In fact, Biden's foreign policy on some important issues is similar to that of Trump.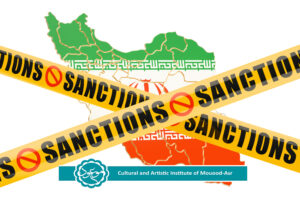 Biden, for example, rightly criticized Trump's decision to pull out of the UN Security Council and re-impose economic sanctions on Iran during the election campaign and related issues. Although the Iranians have lost dozens of billions of dollars in oil revenues, these tactics have only made the Islamic Republic's nuclear program more dangerous.
Contrary to the perceptions of Mike Pompeo and John Bolton, Iran refused to give in to US demands. Instead, Iran installed faster centrifuges, disabled international nuclear observers, and increased its enriched uranium reserves by 10 times. The foreign policy of the Islamic Republic also became significantly militant; Cargo ships in the Persian Gulf were damaged by landmines, missiles were fired at Saudi oil infrastructure, and Iranian-backed Shiite militias in Iraq targeted American troops with missiles and drones.
However, Trump's maximum pressure strategy still worked. Although the United States tried to arrange for the two sides to return to the UN Security Council in their talks with Tehran, not even one of the sanctions imposed during the Trump era was lifted. Financial transactions with the manufacturing, banking, energy, mining, automobile and construction sectors are still prohibited, and any country that seeks to take action in these areas will be penalized with sanctions.
Venezuela was another target of the Trump administration's campaign of maximum pressure. Between 2018 and 2020, Trump imposed some stronger economic restrictions on the Venezuelan economy in an effort to oust the powerful Nicolas Maduro. The sanctions ranged from freezing Venezuelan government assets to US jurisdiction to punishing any entity involved in the transportation, purchase, import or trade of the country's oil and gold industries. In 2019, Trump made every effort to outlaw Maduro and give the role of Venezuela's legitimate representative to National Assembly Speaker Juan Guido.
The campaign to put maximum pressure on Venezuela was also a huge defeat. Maduro has secured a foothold in Caracas, while the opposition in Venezuela is divided. Despite these failures, the Biden government is pursuing exactly the same strategy.
About 10 months have passed since Biden's presidency, but absolutely nothing has been done. Strong supporters of the Biden government may not want to accept this, but foreign policy in 2021 is quite similar to 2020. The changes were marginal at best.