Have the people of Lot returned from the heart of history?
Lot's people angered and avenged God for exposing the sin of sodomy and ignoring Lot's warnings.
Now, after thousands of years, we see that those people have risen from the heart of history again and from time to time they come to the streets of ultra-modern cities to fight against the teachings of the divine religions.
Will the fate of Lot's people be repeated?
Here's a report on one of these shameless campaigns that recently took place by LGBTQs in Tel Aviv; According to Mouood, quoting the Israeli newspaper Jerusalam Post (unchanged):
Jerusalem Pride: Thousands join 20th annual march
This year marks 20 years of LGBTQ+ Pride marches in Jerusalem and seven since Shira Banki was murdered at one of them.
Published:
JUNE 2, 2022 15:59
About 10,000 people joined the Jerusalem March for Pride and Tolerance on Thursday afternoon, marking 20 years of Pride marches in Israel's capital.
"In the 20 years we have been marching in Jerusalem, we have experienced violence, and even in 2022 there are those who are trying to push us out of the city," said Alon Shachar, CEO of the Jerusalem Open House for Pride and Tolerance, which organizes the event. "We have nothing to be ashamed of. And Jerusalem – you have nothing to be ashamed of. Those who should be ashamed are all those who produce and allow such expressions of violence."
"Over the years we have fought for the right to march and demonstrate for equality and for a tolerant Jerusalem that embraces and celebrates the beautiful existence of all its residents," added Shachar. "I wish us to continue working for a better future, and I invite you to be with us in years of parades in Jerusalem and more years of activism and building a broad proud community in the capital and around the world."
Earlier in the day, police announced that they had arrested a man from south Jerusalem who had sent anonymous death threats to the organizers of the parade and a number of MKs from a profile named "the brothers of Yishai Schlissel," referring to the Haredi man who murdered Shira Banki at the 2015 Jerusalem Pride march. The threats warned the recipients that "the fate of Shira Banki" was "awaiting" them. The suspect's arrest was extended on Thursday afternoon.
In light of the threats, Knesset Speaker Mickey Levy decided to take part in the march, marking the first time that a Knesset speaker has ever participated in the event.
"In the last few days we witnessed a terrible incitement campaign against the LGBTQ+ community which peaked yesterday when death threats were sent. I was shocked to the depths of my soul by this wild incitement, by the defamation against the gay community, the profanities, and the death threats," said Levy.
The Knesset speaker added that he came to the march to "stand up against this evil spirit and say clearly and unequivocally as the Speaker of the Knesset that represents the entire public in Israel: LGBTQ people are equal citizens and deserve full and equal rights. It is their right to love whomever they wish, marry whomever they love, and start a family like everyone else.
These are not privileges. These are basic rights of every citizen and person in the country".
During the march, police arrested two suspects in a vehicle near Emek Refaim in Jerusalem who were carrying tear gas, gloves and batons and were seemingly trying to reach the march. The two suspects were detained and questioned.
"No one will threaten us, no one will scare us – no one will put us back in the closet!" said Health Minister Nitzan Horowitz at the march. "This year – it's not just another Pride month. This year is a year of change – this year we have moved from struggles – to achievements. From protest – to revolution."
Horowitz pointed to reforms made in surrogacy to allow same-sex couples and single fathers to have children through the process, regulations issued against conversion therapy and the approval of allowing gay men to donate blood. He also pointed to advances made in providing health services to the transgender community, including making gender reassignment surgery more accessible. "We're in the midst of a revolution, and we have so much more to do and we're really not stopping. There will be more achievements and more steps for equality."
The far-right Lehava movement and other right-wing activists held a counter protest at Bloomfield Park across from Liberty Bell Park where the march started, carrying signs reading "a father and a father is not a family," "Jerusalem is not Sodom" and "enough with LGBT terror."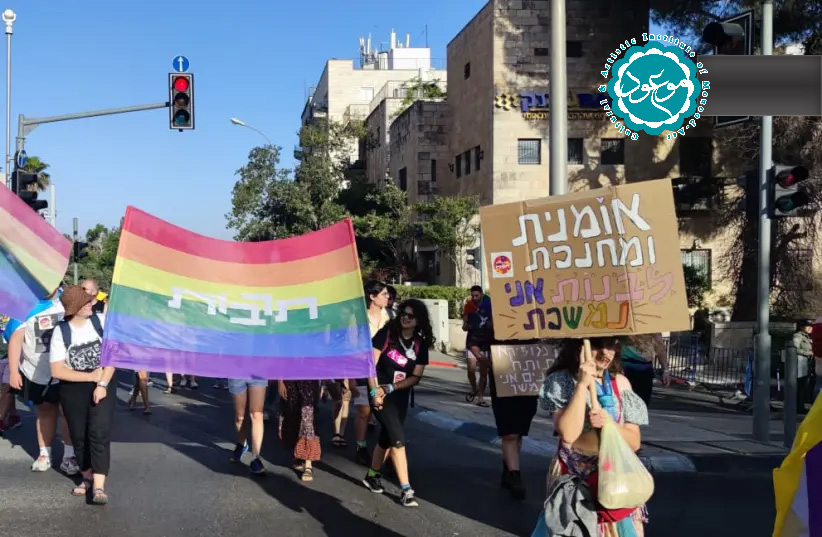 End of march events
The parade ended at Independence Park, with closing events hosted by media personality Shir Reuven and featured singers Rona Kenan, Ania Bukstein and Aya Zahavi Feiglin, the rapper Echo and actor Shahar Tavoch.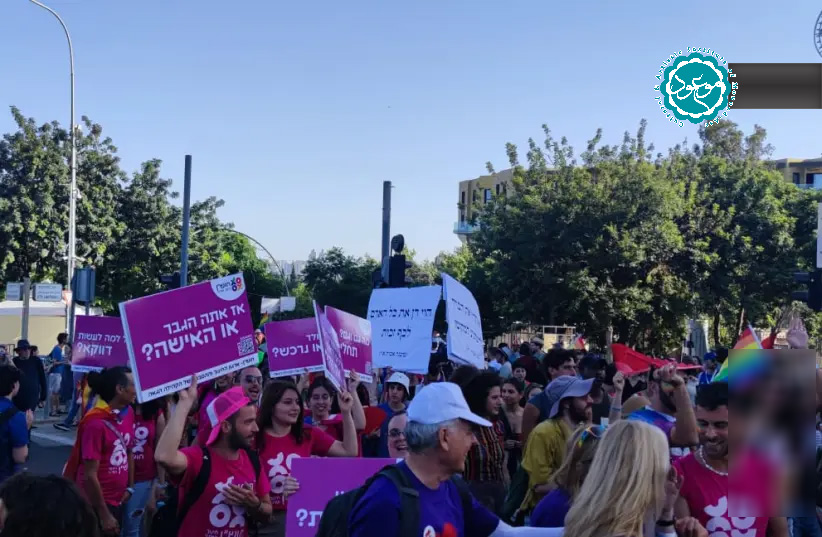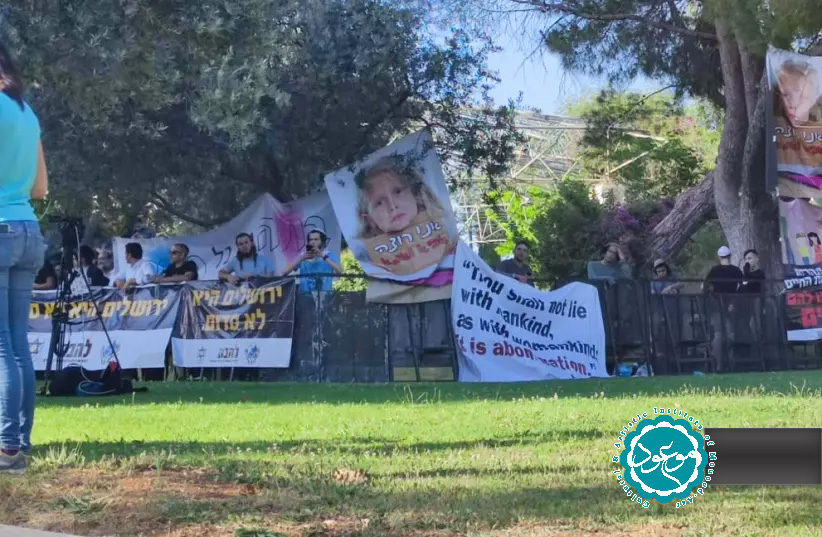 Ori Banki, Shira Banki's father, spoke at the closing stage, as well as LGBTQ+ activist Omri Feinstein and Dr. Revital Arbel, a member of the Health Services Basket Committee.
Banki spoke about how a relative sent him a photo of the tombstone of the rabbi of the town where his grandparents lived which bears the epithet: "With free love, our land will be built up."
"We understand that free love is not only between the one who is here and his friend sitting with him on this beautiful field, but also between us and the one who might have preferred that we not march – as long as he expresses his opinion not through hatred, incitement or murder," added Banki.
"The parade in Jerusalem is special and different. It is held in one of the most special cities in the world. Shira's killer opposed the parade…As part of the spectrum of legitimate opinions in a democratic state, one can hold the opinion that the parade should not march in Jerusalem. It is also possible to promote such an opinion through a tolerant, moderate and respectful course of action. But the killer chose to express his opposition through hatred and violence, and apart from the terrible pain he caused us – he only led to an expansion of the parade and an expansion of protest against his actions and opinion."
Ori Banki
"The LGBTQ+ community in the State of Israel, in its justified struggle for equal rights, has never murdered anyone – and here, its great achievements in the struggle are not in doubt and they have also been achieved because the struggle was conducted without unnecessary extremism," added Banki. "And here comes the punchline that goes against very many of our intuitions – the more moderate our struggles, the greater our achievements. History has already proven this."