News: One TV presenter called the character of the "Harry Potter" genie anti-Semitic and accused J. K. Rowling of using anti-Semitic metaphors and was again accused of anti-Semitism!.
According to Fars News Agency, quoting the Hollywood Reporter, John Stewart called the genre of "Harry Potter" by JK. Rowling an anti-Semitic act.
"It's like you know the Jews are still where they are," the former Daily Show host said of the show's character's bankers.
John Stewart, J.K. Rowling accuses the author of the Harry Potter series of using anti-Semitic metaphors.
The former presenter of the Daily Show called the goblin banker characters of this fantasy series similar to Jewish cartoons.
"Here you know that the Jews are still where they are," Stuart said in a recent episode of his podcast, "The Problem With Jon Stewart." When I talk to people, this is what I say: Have you ever seen the Harry Potter movie? … Have you ever seen the scenes of Gringatz Bank? … Do you know who the people are? and who runs the bank? … Jews!
He pointed out how goblins resemble a picture in the anti-Semitic book The Protocols of the Elders of Zion in 1903.
Stuart was the first to point out the similarities between goblins and anti-Semitic paintings. Rowling has also recently received reactions for controversial comments on social media, including comments against the transgender community.
Joan Rowling, born July 31, 1965, nicknamed J.K. J. K Rowling is a British author, filmmaker, and screenwriter. She is best known for writing the Harry Potter fantasy series, which has sold over 500 million copies and has become one of the best-selling history book collections. A popular film series was based on these books, and Rowling was one of the producers of the final episodes. She has written several crime stories under the pseudonym Robert Galbraith.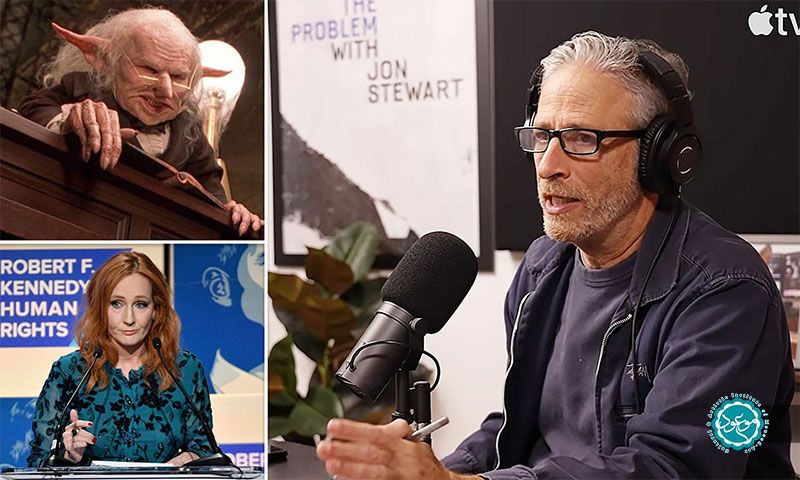 In 2007, according to Time magazine, Rowling was named the year second most influential person after Vladimir Putin. Forbes Magazine named Rowling the 48th most popular celebrity in 2007. She currently undertakes and supports many humanitarian and philanthropic activities.
In 2014, the Women in Fiction Award selected twenty female writers who have had the greatest impact on their readers. Rowling came in fourth on the list, behind Harper Lee, Margaret Atwood, and Charlotte Bronte.
Ms. Rowling has taken anti-gay, anti-Semitic, and anti-Zionist positions, especially in recent years, which has caused problems for this famous author.