Mouood: Palestinian resistance in a photo; This photo was taken by Oded Balilty in 2007.
Palestinian resistance & Israeli security officers
A photo of a woman in front of the Israeli security forces shows that they want to evict her from her house but she is standing in front of them. This photo won the Pulitzer Prize.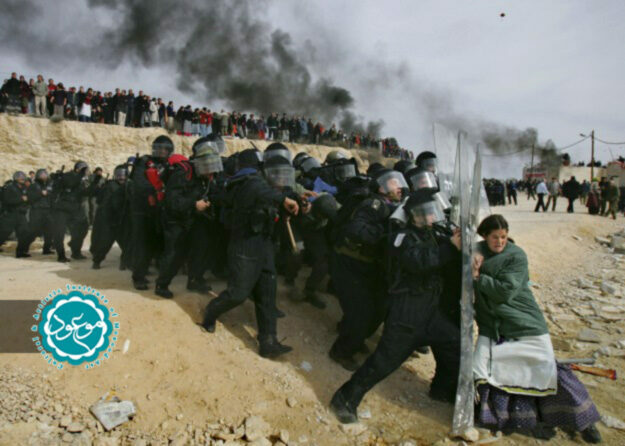 A lone Jewish settler challenges Israeli security officers during clashes that erupted as authorities cleared the West Bank settlement of Amona, east of the Palestinian town of Ramallah. Thousands of troops in riot gear and on horseback clashed with hundreds of stone-throwing Jewish settlers holed up in this illegal West Bank outpost after Israel's Supreme Court cleared the way of demolition of nine homes at the site.  (February 1, 2006)